You are in the right place if you need a Hervey Bay area Professional Photographer & Videographer, that specialises in Aerial, Commercial, Business, Corporate and Real Estate, for promotion, marketing and advertisement.
As for Weddings and Family portraits - we leave that to the others.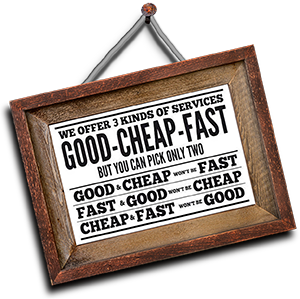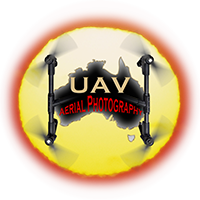 NEWS: "The One and Only"
StewArt Photography is legally certified to fly UAV (Unmanned Aerial Vehicle or Drone) for commerical work. UAVs give you a new perspective with aerial photographs and video at low level, economically and in high quality for your needs.
Photos are 12MP. And Video will be 1080p. StewArt also edits and produces the video in conjunction with additional footage shot on the ground. Your full production can then be uploaded to Youtube and shared online as you desire.

The Law
Using UAVs for commerical work requires operators to be assessed and certified by CASA. StewArt Photography is now legal and fully certified. If you want to know if a pilot is suitably qualified - just ask to see their UOC (Unmanned Operators Certificate) or Controllers Certificate. Also check that they are adequately insured.
The "One and Only" certified UAV operator on the Fraser Coast!

MORE NEWS: "A Popular and Exciting new Product!"
Now that StewArt Photography is Certified as a UAV Operator, special new ideas can be made into reality. My new thing to show off an area; 'Spherical Panorama'! A fully interactive, 360 degree view of the world, viewed from an aerial perspective.

Scroll to bottom of this page to see an example (use your mouse to look around, or zoom in and out - it's fun). I know you will want more - contact me asap!
At StewArt Photography every effort is made for you to enjoy a friendly creative experience. StewArt works in the commercial business, advertising and marketing arena, and will provide creative expertise to make your marketing more interesting and impactive for your clients, customers and vendors. Corporate staff photos are fun and relaxed. StewArt will provide you with all this and more. Easy-going and effortlessly.

Don't waste any time, let StewArt do the difficult stuff for you, right the first time. Contact StewArt today. Professional and courteous, the desire is always to meet the clients demands and deadlines.

Servicing Hervey Bay, Fraser Island and Maryborough, including Bundaberg to Gympie.
Want more?... ask for a complimentary quote.

FYI: My thoughts....I actually don't control the weather.
When an urgent photoshoot is completed but the weather was poor, the fact is the job was urgent and it got done. For best quality images, weather is always more important than deadlines. I will let the client know when it is obvious the weather is too unsuitable, but a few clouds and occasional showers might be 'good enough' most of the time.
I guess I am not perfect all the time. Often I will not make the final decision on weather, especially with client asap delivery deadlines and advertising requirements. If the photoshoot has to be completed - so be it. And who is to say the weather won't worsen over the following days. If the shoot can wait for a better day, the client will normally let me know to postpone. It is also not worth doing aerial work in average weather, as it is a total waste of time and money, and it's risky.

So when photography is completed asap at your request, but the weather didn't meet your expectations, please be prepared to pay for a reshoot, or the photoshopping required to spruce up the images as required.